Eat, Pray, Litter: The Truth About Tourists in Bali
Bali was not the Eat, Pray, Love paradise I naively envisioned. There. I finally admitted it. On one hand, there was that handful of memorable Zen moments I wrote about and will forever cherish, but on the other end of this wacky spectrum are the moments that made me give Bali a serious side-eye.
REMOVING MY ROSE-COLORED GLASSES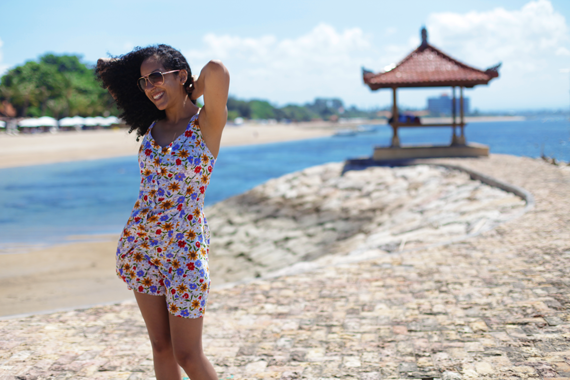 When most of us think of Bali, a sense of wanderlust immediately overtakes us, right? We imagine our toes sinking into soft, white sand and hair blowing in a warm breeze as we gaze out into the tropical paradise we finally managed to cross off our bucket lists.
It was a nice fantasy while it lasted.
My toes didn't do much sinking—they were too busy trying to sidestep the disgusting heaps of trash everywhere. I was so confused. This wasn't the Bali that popped up in my Internet search. This was something horrific. How could an island renowned for its infinite beauty mutate into a giant litter box?
It was simple. The Bali I dreamed of growing up was not the Bali that exists today—all thanks to the careless acts of tourists.
Plastic was the most common type of trash I spotted in these disturbing litter piles. Why? Tourists, fearing the tap water of a foreign country, often stock up on plastic water bottles and then toss them out—apparently anywhere, when done. The plastic then ends up polluting the land and sea, transforming beautiful beaches into dumps. Not OK.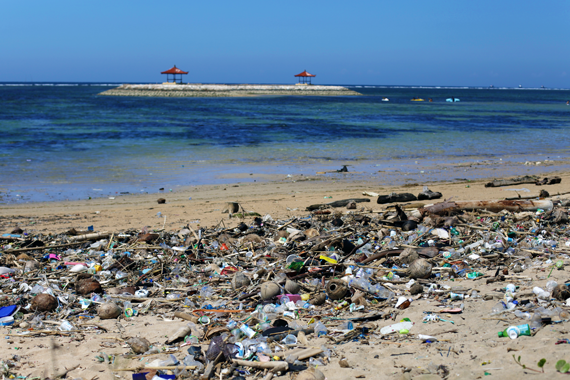 5 WAYS TO BECOME A RESPONSIBLE TOURIST
After witnessing the tragic plastic problem in Bali, I suddenly became hyper aware of the various bad behaviors tourists tend to unwittingly exhibit. Think you might be guilty of a bad habit or two?
Here's a summary of a few key tips from my post on how to travel ethically, sustainably, and responsibly:
1. USE REFILLABLE WATER BOTTLES
Option A: Purchase a special refillable water bottle that filtrates water for you.
Option B: If you have a water bottle that does not filtrate—here's a method to try. Shop for huge jugs of water instead of the standard sized plastic water bottles. Use those jugs of water to refill your reusable water bottle every day. Once a jug is empty, ask your hotel to recycle it.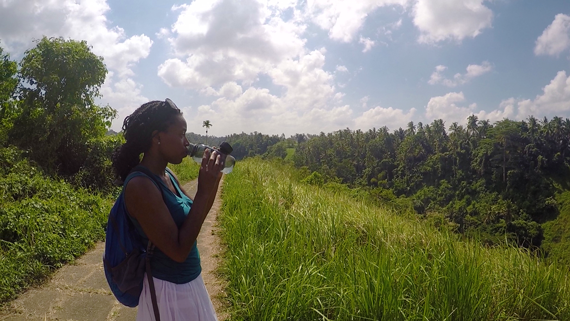 2. TRAVEL GLOBALLY, SPEND LOCALLY
When it comes to hotels, dining, shopping, and activities—support the locals. Also, pay attention to the source of your souvenirs. I try my best to support local shops that sell ethically made products—and not stuff created in sweatshops. In Bali, I bought my souvenirs straight from the source by visiting craftspeople in their studios.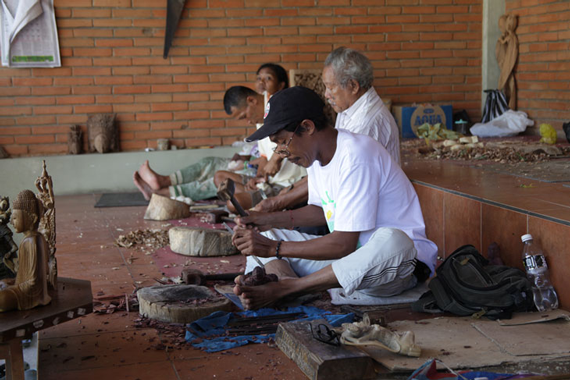 3. BRING RESUABLE SHOPPING BAGS
When you go shopping, avoid coming back to your room with plastic bags filled with all the stuff you just bought. Instead carry a light, yet sturdy reusable shopping bag. There are a ton you can purchase online; I bought this one from BAGGU.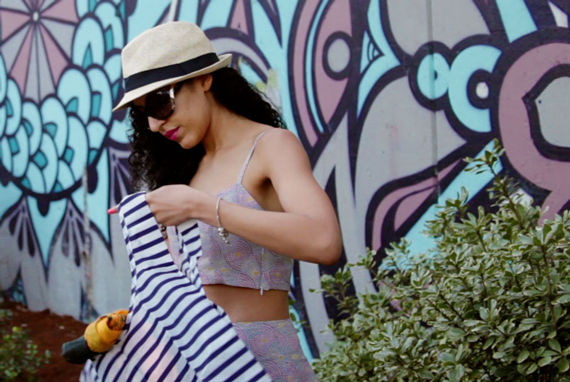 4. CONSERVE WATER AND SAVE ENERGY
I mean really…you're on vacation! Who's going to judge you if you take a little less time than usual in the shower? Unplug any electronic devices you aren't using, and don't forget to turn off those hotel lights when you leave. Utilize natural light when you can.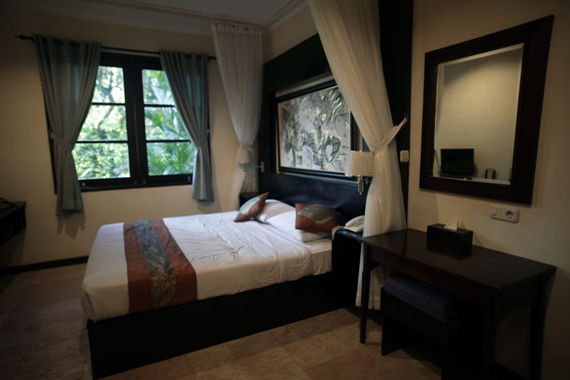 5. STOP TAKING SELFIES WITH CAPTIVE ANIMALS
I'm a huge animal-lover, so I enjoyed going to animal attractions when I was much younger (I have the shameful photos to prove it). After getting educated on the kind of abuse that often goes down at these types of places and realizing how wrong it is to snatch wild animals out of their homes for the sake of our entertainment, I became pretty disgusted with the idea. World Animal Protection released a list of the cruelest animal tourist traps to avoid, which include activities like riding elephants and taking tiger selfies.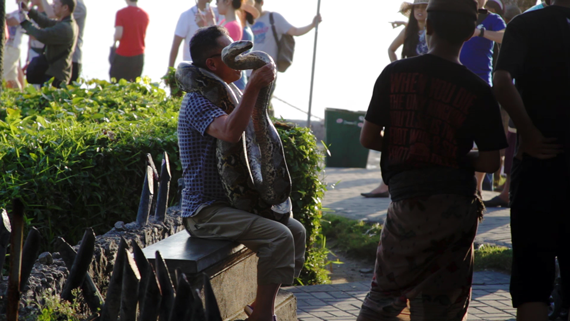 You Should Still Visit Bali
It's important to note that not all beaches in Bali are created equal. While I was saddened by the litter woes of Sanur Beach and Kuta Beach, I was deeply relieved by the cleanliness of Nusa Lembongan, a beautiful island off the southeast coast of Bali. I found it refreshing to see how much more care went into keeping this island spotless—they even passed out pamphlets to educate tourists on how to respect the environment.
With Great Privilege, Comes Great Responsibility
As travelers, we are very fortunate to have the ability to explore other parts of the world that some may only read about in books. It's a privilege to do so and one we shouldn't take lightly. The horrifying impacts of tourism I saw in Bali made me pay closer attention to the small things we do that can have a hugely negative impact on the wonderful places we visit. So as a traveler, stay aware of your actions and be good to the world so the next generation of travelers can experience and appreciate the world's beauty.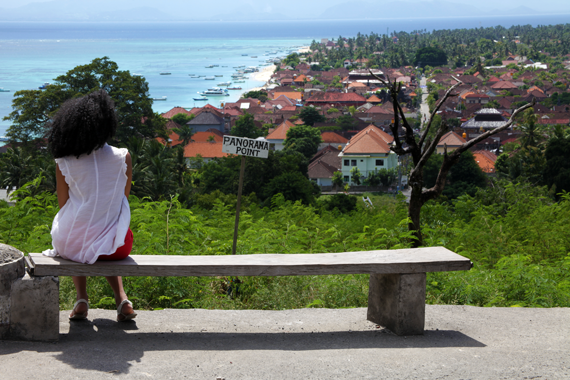 Source: The Huffington Post. Date: Mar 21, 2016
http://www.huffingtonpost.com/renne-simpson/eat-pray-litter-the-truth-about-tourists-in-bali_b_9407804.html