Mobilization of communitiy participation in biodiversity conservation in Vietnam
Rationale
Herein, for more simple, we would like to call socio-political organizations, social and professional organizations, sometimes civil societies, non-government organizations and other kind organizations of citizen clusters as "communities"
As you know, VACNE was founded in 1988. During the last 27 recent years, VACNE always aims at its motto and targets at the national environmental protection and sustainable development. VACNE's viewpoint on strategic development is simply reflected through the message "Environment with community". So to say, VACNE activities regardless of the publishment of a publication, launching of a dialogue, a workshop or an environmental protection movement are all related to communities. Through VACNE activities, we deeply and comprehensively realized the role of community
In theory and in practice, the community has had more and more important role in the biodiversity conservation in Vietnam. The community has also reflected its value. However, under the context of more seriously polluted environment, degraded biodiversity, more fiercely harsh climate change, we cannot but look back the past whether we were able to really mobilize the community's driving force for the purpose of biodiversity conservation.  Our experiences indicate that our biodiversity conservation cannot succeed if we fail to mobilize the community's driving force for the process.
Regarding this story, state agencies responsible for biodiversity are very welcome to work together with VACNR to organize annual round-table dialogue on biodiversity on the occasion of the International Day of Biodiversity on 22nd May.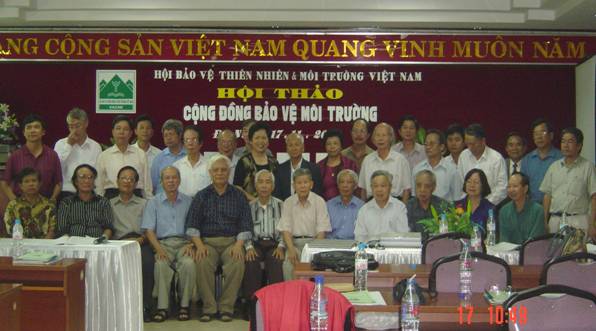 Picture 1: Seminar on community-based environmental protection organized by VACNE in Da Nang
COMMUNITY'S STRENGTH
Community has created a series of advanced models of environmental protection and biodiversity conservation
Over recent years, after having studied existing community-based models of environmental protection and biodiversity, VACNE have constantly discovered the diversity of individual regions, variety of scopes, viable mode of organization, quite sustainability and especially socio-economic and cultural efficiency of these models.
Annual conferences and reward ceremonies launched by MONRE and MARD have recognized and complimented many typical community-based models. The below Table shown that some models have stimulated the role of community in the fields of natural resource and environment, in which the community performs their functions of both environmental protection and poverty reduction, improvement of local people's livelihoods and natural resources they are managing. This Table fails to provide all on-going models and deeply analyze individual models. This only reflects the variety of advanced models where the community plays a vital role. Especially, most of these models are more or less related to biodiversity conservation, which indicates the driving force of the community in the conservation.
Table 1. Some of community-based models of environmental protection and biodiversity conservation
| | | |
| --- | --- | --- |
| No. | Types of models | Location |
| 1 | Ecological villages | Many places |
| 2 | Self-organized environmental management teams | Many places |
| 3 | Regulation on environmental protection | Many places |
| 4 | Basin protection and development models | Medium and big-sized basins |
| 5 | Integrated Coastal Management | Coastal regions |
| 6 | Cleaner production to be applied | Some enterprises |
| 7 | ISO 14.000-recognized enterprises | Some enterprises |
| 8 | Community-based eco-tourism | Many places |
| 9 | Sustainable development community adapting to climate change in coastal areas | Coastal line |
| 10 | Sustainable livelihood attached to sea turtle conservation | Coastal region of the Central |
| 11 | Sustainable livelihood attached to coral reef protection | Coastal region |
| 12 | Coastal mangrove plantation | Coastal Region |
| 13 | Community adapting to the sea level rising | Quang Ngai, Binh Dinh… |
| 14 | Model of countryside tourism and environmental protection | Many places |
| 15 | Bathing services with medical plants, contributing to ensure livelihoods of ethnic minorities (Dao, Tay etc…) | Mountainous area, Midland |
| 16 | Climate security safeguard | The West of Hau River |
| 17 | Model of Vietnam Heritage's Tree Conservation (typical) | Many places |
| 18 | Sustainable cities | Da Nang and some other cities |
Source: VACNE office
Conservation of Vietnam Heritage's Trees – typical community-based biodiversity conservation
We would like to talk about a typical community-based activity launched and implemented by our VACNE over 6 recent years. This event is so-called Conservation of Vietnam Heritage's Trees. Many newspaper articles, radio and television stations and movies called this event Vietnam's unique cultural characteristics. Vietnam Heritage's Trees and more than that are considered one of the national assets of advanced environmental culture that we are looking forwards. More than 2,000 century-old trees with 90 recognized species in 50 provinces and cities with many "records" of age, height, diameter, beauty as well as legends of history, culture, ethnic and religion etc…
All these not only open us new directions in research and strengthen our trust in community and but also especially put pressure over us to fulfill our responsibility for further promoting the strength of communities for natural resource management, environmental protection, climate safeguard as well biodiversity conservation. The website vacne.org.vn recently posted that the honor ceremony for Vietnam Heritage's Tree in Tay Giang might reflect the stimulation of the strength of communities in the integration of biodiversity into socio-economic issues.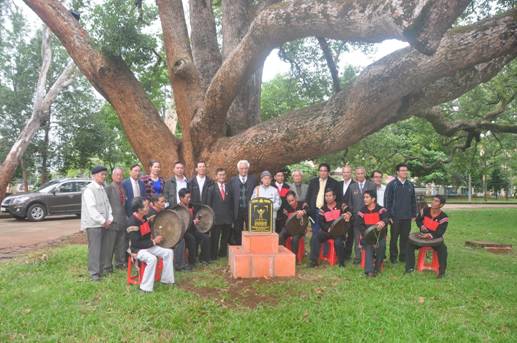 Picture 2: Honor Ceremony for Vietnam Heritage's Trees in Dak Lak in 2014 
Framework: Honor Ceremony for Vietnam Heritage Tree is to honor the values of our life
(VACNE) – This message is reflected on the posters hanging around all Tay Giang district on the occasion of the Honor Ceremony for recognizing 725 Fokienia hodginsii and 2 Đa trees as Vietnam Heritage Tree        
Witnessed by Mr. Le Chi Thanh – Vice Chairman of Quang Nam Provincial People's Committee, Mr. Le Son Hai – Deputy Minister-cum- Vice chairman of Ethnic Committee and other participants, Mr. Bh'ling Mia, DPC Chairman held high the Certificate on Vietnam Heritage Tree handed over by chairmen of VACNE and the Council of Vietnam Heritage Tree on the splendid stage.
In his speech, Vice-chairman of Quang Nam PPC highly appreciated the VACNE recognition of Fokienia hodginsii population as Vietnam Heritage Tree, which is not only the happiness and proudfulness of Tay Giang district but also of the entire Quang Nam province. He kindly requested the district leadership and villagers to well protect such rare and precious trees and at the same time to make sure the forest of Vietnam Heritage Trees to contribute to improve their existing difficult life conditions
The typical feature of this ceremony is aiming at the integration (3 in 1) very close to the message of the International Day of Biodiversity this year "Integrate Biodiversity: Stabilize the community's life and livelihoods". Together with the VACNE Honor Ceremony of Vietnam Heritage Tree, Tay Giang district with more than 90% of Co Tu ethnic minorities also received the Certificate on Intangible Culture Heritage handed by the Ministry of Culture, Sport and Tourism which is granted for the dance "Tang tung Da da", brocade and traditional singing performance as well as the UNESCO Certificate on Cultural Values of Co Tu village.
Having delivered the opening speech, Mr. Bh'riu Liêc, the Secretary of the District Party Commission reflected their expectations and determination of Tay Giang district to "…use culture for economic development, political stabilization, national unity as well as use culture for cultural development, investment attraction and tourism promotion etc.…" and exploit strengths including forests, landscapes and unique traditional culture in a sustainable way in Tay Giang district
Present at this ceremony to share the joy with Tay Giang district were also representatives from many districts of Quang Nam province, especially including Ta Lung district of Sekong province in Lao. The solemn atmosphere which was kept until the mid-night invigorated the Event of Vietnam Heritage Tree Conservation, which was a vivid demonstration of advanced environmental culture.
Picture 3: "Fokienia hodginsii Kingdom" in Tay Giang, 5/2016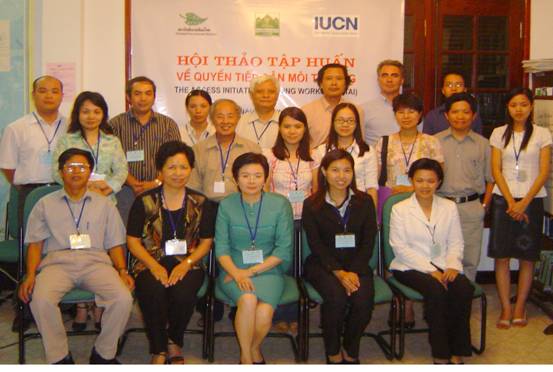 Picture 4: Seminar on the Access Initiative
Successful community-based biodiversity conservation models funded by international donors (small-scaled projects funded by GEF SGP) in Vietnam
GEF SGP projects in Vietnam have been implementing in 1999. There have been 150 projects implemented in 104 communes of 40 provinces nation-wide as of 12/2015. They are small-scaled projects targeted at communities and local NGOs. Biodiversity conservation has received special attentions, and then more than 50% of the total number of projects is related to biodiversity conservation.Successful community-based biodiversity conservation models funded by international donors (small-scaled projects funded by GEF SGP) in Vietnam
Despite small-scale, such conservation projects have made significant contribution to sustaining and stabilizing eco-systems and natural landscapes as well as to manage and use biodiversity in a sustainable way and motivating communities to further involve and more effectively in biodiversity conservation.
The important impacts from such kinds of projects have been recognized. This means that the communities have also their role in conservation recognized and accepted whenever they are organized and supported. When talking about GEF SGP projects in Vietnam, it's knowledge that the lime mountain ecosystem Thai Phin Tung in Ha Giang, water coconut ecosystem Cam Thanh Hoi An and the coral ecosystem Tam Hai in Quang Nam have been well protected.
Such small-scaled projects also achieved the successful conservation and development of some genetic sources. Yellow cow breeds Ha Giang, crab species Cu Lao Cham, dye tree species Muong Khuong Lao Cai, medical plants of Cham ethnic minorities in Ninh Thuan etc.… are often considered the success in this area. More importantly, so far the conservation models of communities have been promoting their positive impacts even though the projects phased out.
III. RECOMMENDATIONS ON SOME SOLUTIONS TO PROMOTING THE ROLE OF COMMUNITIES IN BIODIVERSITY CONSERVATION
According to an on-going community initiative implemented widely world-wide with Vietnam as a case study, VACNE has recently used fluently the TAI tool, meaning the Access Initiative. Accordingly, with aims to promote the community's capability in terms of natural resources and environment, it is required to implement systematically the 4 following areas:
–         Ensure information updated: the community needs to be provided with adequate information on natural resources and environment throughout the country, related to all different sectors, provinces, planning, plan and/or projects etc.
–         Ensure the participation: local people are allowed to take part in all activities related to the policy-making; policy promulgation and development of plan/planning related to natural resource and environment in reality and in all proper ways.
–         Legal equality: in the eyes of the law on natural resources and environment, all citizens are equal. This is the most difficult part of the actual implementation in all countries; however, this is a key condition for facilitating better natural resource management, environmental protection and effective response to climate change based on communities.
–         Capacity building: the capacity of community shall have to be really strengthened to enable to fulfill their responsibilities. If they have potential, human resource but poor capacity and poor organization skills, they will find difficult to fulfill their tasks
Under this approach, at the last IVth National Conference on Environment, we have recommended many issues related to the mobilization of driving force of communities for the fields of natural resources and environment. Regarding the field of biodiversity conservation, the following recommendations are given:
It is required to develop and promulgate the national strategy for promoting the role of communities in natural resource management, environment protection and climate change response. We have so many different strategies however we do not know why the strategy for the community as just mentioned before has not yet been developed so far.
It is required to ensure that communities always have their room to express their roles in reality at all levels. The Resolution No. 24 by the Government in 2013 as well as in many strategies have Articles confirming adequately – clearly – coherently the role of "socio-professional and political mass organizations and citizen clusters". However, when applying such provisions at the sectoral and provincial levels, they usually become less effective and even difficult to enforce them.
Communities are requested to enhance their capacity, at least in terms of: (a) capacity of understanding – Mental power (b) Capacity of organizing members to proactively involve in conservation activities; (c) Capacity of creating communities involving in conservation, and (d) capacity of monitoring social issues related to conservation activities in general.
It is supposed to support initiatives of communities in establishing national and international networks of biodiversity conservation.
It is proposed to regularly maintain, complete and promote initiatives of launching dialogues as the same as the ones co-organized by BCA/MONRE and DoNC/MARD every 2 years on the occasion of the International Day of Biodiversity
Source: Vietnam Association for Conservation of Nature and Environment. Date: 23 May, 2016
http://www.vacne.org.vn/mobilization-of-communitiy-participation-in-biodiversity-conservation-in-vietnam/e2839.html