Agro processing to get more emphasis: Amu
The government will give priority to the development of processed food industries in the Industrial Policy 2015 to help the sector grow to cater to the local and exports markets, Industries Minister Amir Hossain Amu said yesterday.
Every sort of support will be provided for sustainable growth and development of the sector, Amu said at the inauguration of a four-day exposition, Third Bangladesh Foodpro.
The Bangladesh Agro Processors' Association and Extreme Exhibition and Event (e3) Solution jointly organised the exhibition at Bangabandhu International Conference Centre.
Bangladesh Inspired, a project sponsored by the European Union, extended support to the event.
Some 115 companies, including some from China, India, Malaysia, Japan and Europe, will participate in the show to display their products, which range from processed foods, agro-processing machinery and equipment as well as rice and grain milling tech-nologies.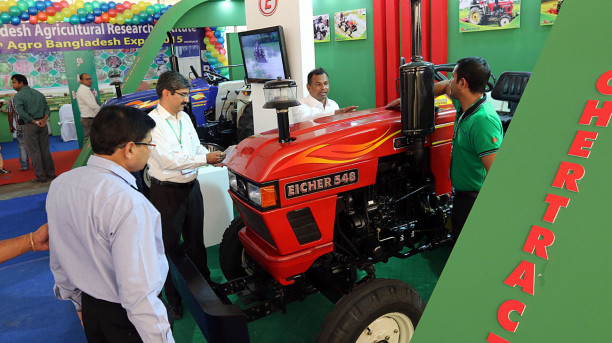 Amu said the present Industrial Policy 2010 treats food processing and agro-based industries as one of the thrust sectors.
Incentives are also being provided to boost exports of processed foods. As a result, the sector is growing fast, and locally produced foods are now exported to 140 countries, he said. "We want exports to increase further," he said, adding that there is a huge potential for processed food in the local market too.
 State Minister for Foreign Affairs Md Shahriar Alam said the expanding economy will fuel demand for food in the domestic market in the coming years.
However, the capacity to fulfil the demand is yet to be created, he said.
Alam called upon the agro processors and agricultural produce marketers to ensure safety and quality of food for sustainable business.
"The issue of quality is one of the main risks. All in the food supply chain should work responsibly to ensure safety," he said, citing the use of health hazardous chemical formalin in fresh farm produce such as mango.
Alam, citing the problems in the quality of packaged food exported from Bangladesh in the past, said: "You must ensure quality. It is your responsibility."
But they are deprived of getting fair and steady prices throughout the year in the absence of value addition and agro processing, he said.
To absorb the excess farm produce, there is no alternative to go for agro processing, Faruque said, while calling for more investment in post harvest management, storage and proper transportation of farm produce.
He went on to urge the industries ministry to give a special package to encourage the establishment of agro processing industries.
Faruque also wanted tax break of up to 10 years to lure investors in the sector.
Source: The Daily Star. Date: October 15, 2015
http://www.thedailystar.net/business/agro-processing-get-more-emphasis-amu-157219